We are Committed to Protecting Our Children's Future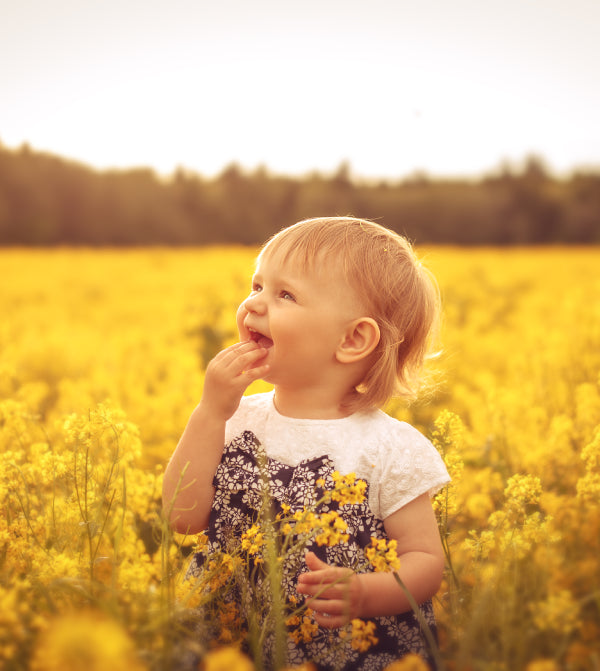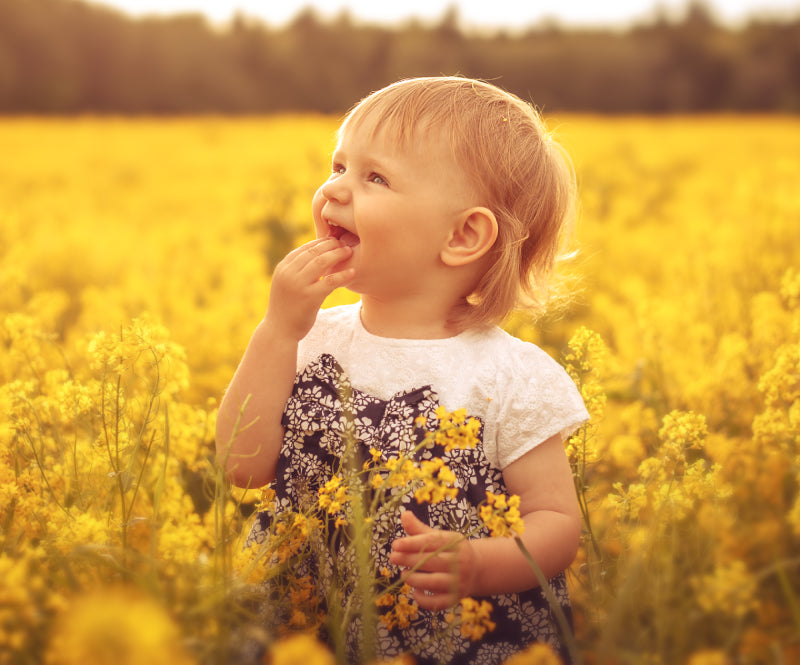 We are Committed to Protecting Our Children's Future
The threat of global climate change means our children face an uncertain future. Climate crisis can seem overwhelming, but we believe that individual, small sustainable swaps can collectively lead to big change for our world. That's why Pura is on a mission to make buying eco-friendly baby care affordable and accessible for all.

Pura is a certified B Corp and Carbon Neutral business, putting planet before profit.

Expecting?

Add Pura to Your Baby Registry

Preparing for your new arrival? Get the gift that's purer for your baby and good for Mama Nature too!
Walking the Talk
Our wipes and diapers have been developed, tested and independently certified to help protect our planet with less plastics, no chemical nasties, greener manufacturing and more sustainable, plant-based materials.

Choose a tab below to find out how we are implementing the Pura Promise through our products.
How We Make Diapers Better for the Planet
Breathable Inner Layer

Immediately draws wetness away from the skin to the super absorbent core with plant-based materials.

Plant-Based Waterproof Layer

Replacing plastics with more sustainable materials, this layer contains micropores to let skin breath, helping prevent diaper rash and skin irritations.

Natural Super Absorbent Core

Made with super absorbent polymer and FSC Certified®, 100% chlorine-free wood pulp. Locks moisture away from baby's skin and prevent leaks.

Comfy Leg Cuffs

Snug but comfy fit around your baby's legs to ensure there are no leaks. Contains reduced oil-based plastic and plant-based materials.

Organic Cotton EnhancedTM Layer

Ultra-soft and sensory for ultimate comfort and day and night breathability.

No nasties

Parabens, phthalates, fragrances, optical brighteners, chlorine, latex, lotions.
1
2
3
4
5
6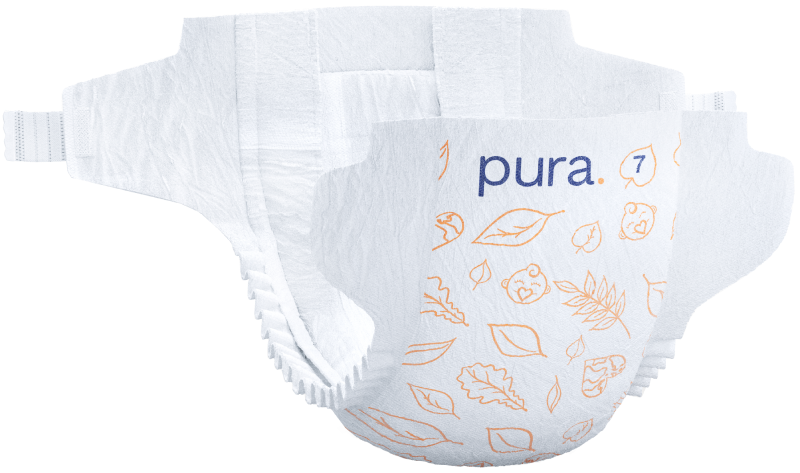 How We Make Wipes That are Better for the Planet
100% Plastic-Free Cloth

Thick and strong cloth made from FSC certified biodegradable plant-fibres to clean up your baby and their planet.

99% Water & Organic Aloe Vera

Pure, fragrance free and natural moisture cleans, hydrates and soothes skin without any nasty additives. Gentle on skin and the planet, tough on everything else.

No Hard Plastic Flip Top Lid

Secure, long-lasting soft film closure, means our entire pack is recyclable, with easy to use secure closure to keep wipes fresh.

EWG VERIFIEDTM

Pura wipes are vigorously tested and certified by EWG to be 100% free from the ingredients on EWG's banned list.

Vegan

The Vegan SocietyTM gives you 100% confidence that our products are free from animal ingredients.
1
2
3
4
5
Our Sustainable
Credentials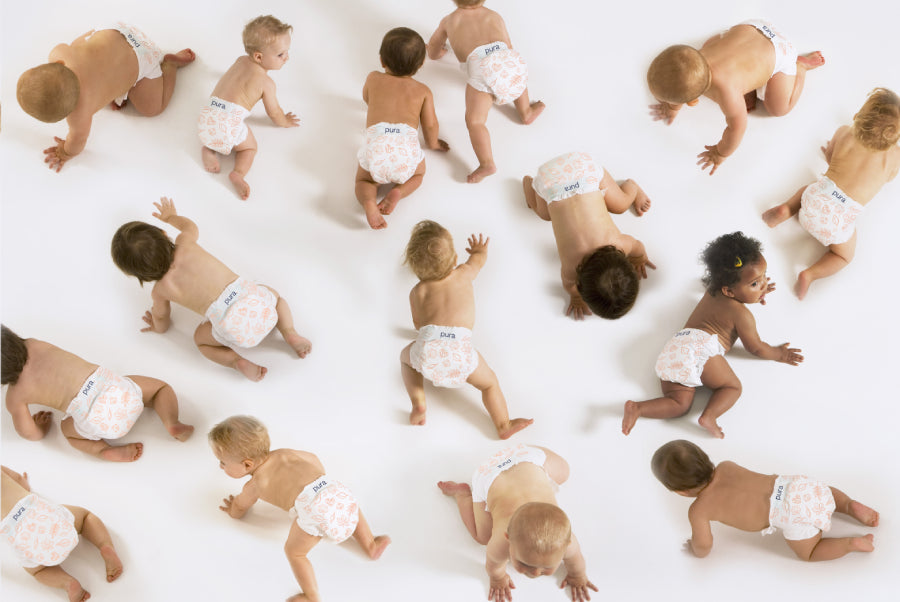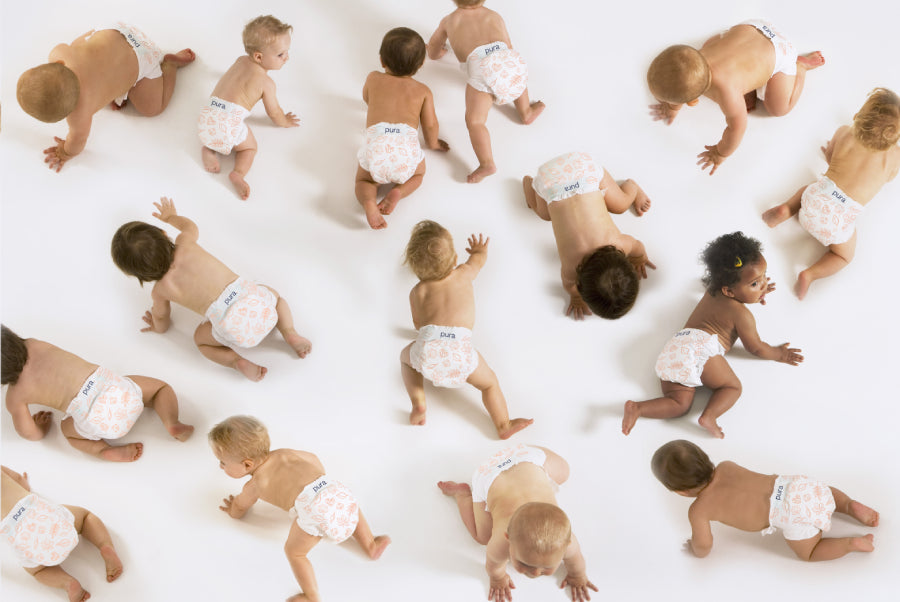 Our Sustainable
Credentials
Our products have been vigorously tested and certified as having a lower environmental impact, and we couldn't be more proud.
Protecting




Our Planet

Greener Manufacturing

The plant that produces our diapers is powered by certified green energy – electricity produced from renewable sources like wind or solar. Any waste created during production is, where possible, recycled and no waste is sent to landfill.

Protecting




Our Planet

Recyclable Packaging

Our entire product range is wrapped in recyclable packaging. Our wipe packs were designed without a hard plastic flip top lid so can be recycled with other soft recyclable plastic. Our diaper packaging is made from paper so you can easily recycle it with your regular paper recycling.

Protecting




Our Planet

Carbon Neutral Business

This means that we have calculated our carbon footprint and looked at ways to reduce our emissions. Once that process was complete, we looked to offset what couldn't by financially contributing to UN certified projects around the world that remove carbon from the environment. We've also developed a carbon reduction plan which includes things like motion sensors on lights and team training on energy efficiency.

Protecting




Our Planet

Reduced Plastics

Most plastic comes from oil, a non-renewable resource that has a significant environmental impact. Wherever possible, we've reduced, or completely replaced oil-based plastics, like we did with our 100% plastic-free baby wipes, and flushable toddler wipes. We even removed the hard plastic flip top lid you'll find on typical wipes packaging.
Baby Diapers

Organic cotton comfort. Allergy UK certified. Made without chlorine, fragrances, or toxins. Up to 12 hours leak-free protection. Recyclable paper packaging

Shop Now

Baby Wipes

99% water & organic aloe vera. 100% plastic-free and plant-based wipes. EWG verified & Allergy UK certified.

Shop Now

Flushable Toddler Wipes

99% water & organic aloe vera. 100% plastic-free & plant-based wipes. Safe to flush.

Get Notified
Choosing a selection results in a full page refresh.
Opens in a new window.